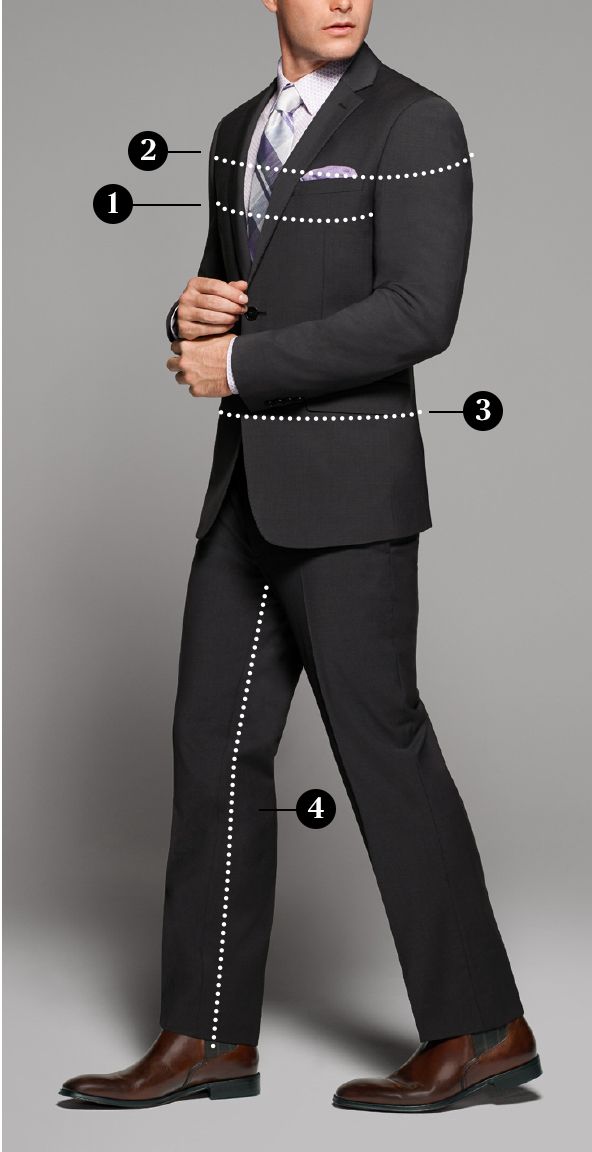 Style tips for Big & Tall men
Classic tones are your friend. Big and/or tall guys can stand out because of their size, and that's not always a good thing. Choosing classic colors like black, gray or navy is best. Add color in accent items rather than in main wardrobe pieces like jackets or pants. Avoid large-scale patterns like plaids or window panes.
The proper fit is key. A garment that fits well can be slimming and flattering. Clothes that are fit too tight/small make you look like you need to lose a few pounds. It may seem like clothes that are too big are hiding your frame, but they make you look even bigger. Our in-store Expert Stylists and Master Tailors will ensure you get the right size and fit.
If you struggle to find an off-the-rack fit that looks and feels good, consider going custom. We'll take every measurement for your custom suit so you walk away with the perfect fit.
LEARN MORE ABOUT FIT AND STYLE FOR BIG & TALL